Turning Business Into Pleasure: "Bleisure" Travel Has Arrived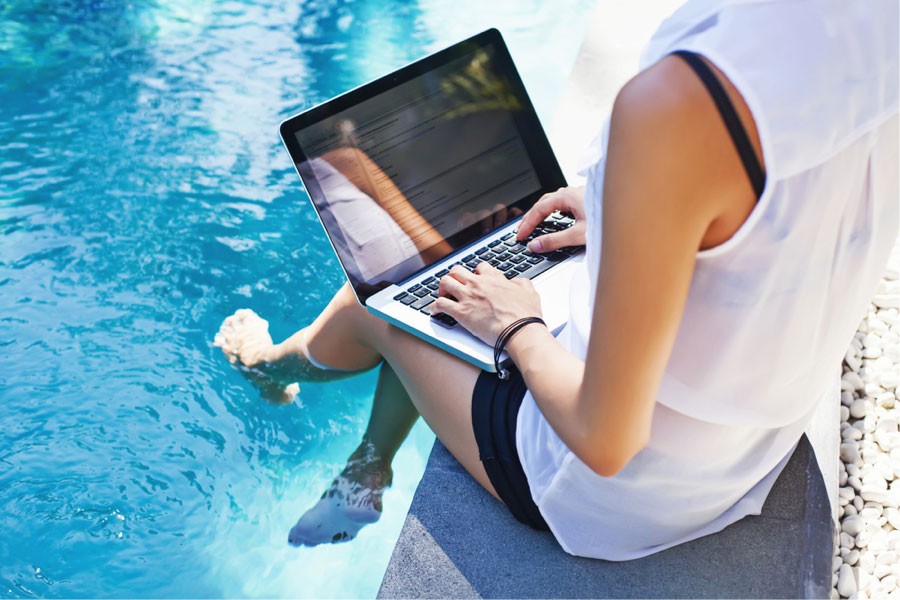 They're a hotelier's favorite guest.
A business traveler (whose company is paying for their room and meals) who transforms into a leisure guest after deciding to extend their business trip with extra days reserved just for fun.
For the hotel, this means more room nights, higher ADRs and more money spent from one customer. For hotel marketers, it means a new market ripe for the taking.
Want to entice your business travelers and meeting attendees to add on extra nights to their corporate stay or conference? Here are some brilliant ways to do that:
Build a Campaign Specifically for Bleisure Travelers:
Want to get more corporate travelers to stay longer? Create a special on your hotel website that specifically targets their needs. The Days Inn in Canada created a full marketing campaign called Enjoy Your Bizcation to encourage more bleisure travel.
Send Them Special Offers to Extend Their Stay:
One easy way to stimulate bleisure revenue is to include an offer (in the confirmation from your hotel booking engine) to all guests using a corporate rate code in their reservation. Offer an extension of their corporate rate before and after the business portion of their trip. Send them the offer in advance, as well as during their stay. Deliver an 'offer letter' up to their hotel room while they're already at your hotel, to draw out a spontaneous decision to stay longer.
Coax Them With Weekend Perks:
To persuade business visitors to stay on into the weekend, Westin Hotels & Resorts launched a weekend package that included extended breakfast hours and a late checkout on Sunday. You can also offer complimentary weekend shuttle service to nearby attractions, discounts on late-night room service, or special health-focused, weekend-only restaurant menus. Sheraton Hotels & Resort properties have extended their popular, weeknight wine-tasting social hours to the weekend.
Look at Events and Activities Happening Before and After Their Stay:
Since business travelers normally visit during weekdays, look at the events and activities happening in your city on the weekend before and after their stay. Let them know in their pre-stay email what events they could check out if they simply extended their stay.
Spotlight Family Perks and Attractions:
Persuade business travelers to turn their trip into a family vacation by showcasing your discounts to kid-friendly attractions and the events happening there. For instance, the Universal Orlando Resort – made up of four resorts – offers meeting attendees and their guests early admission to the Universal Studio Orlando's big attraction, the Wizarding World of Harry Potter. They also sell afternoon tickets to the park at a discounted rate so that meeting attendees can join their family after conference activities. The resorts also offer complimentary shuttle service and priority dining.
About Tambourine
Tambourine uses technology and creativity to increase revenue for hotels and destinations worldwide. The firm, now in its 33rd year, is located in New York City and Fort Lauderdale. Please visit: www.Tambourine.com