Can paid social media advertising rescue low booking periods?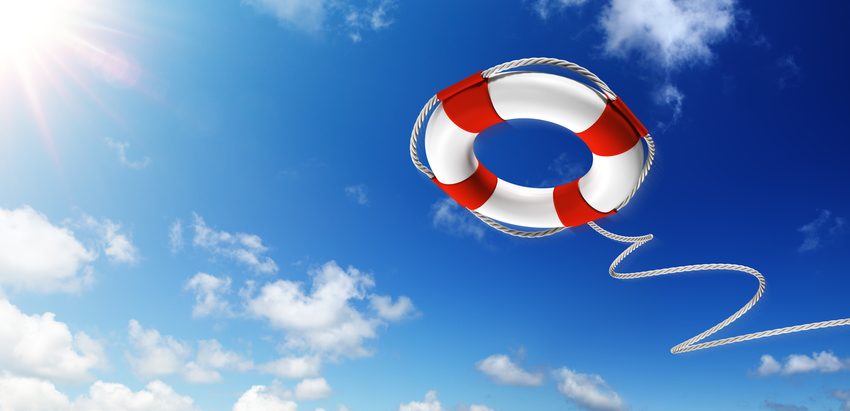 No matter how well you run and market your hotel or resort, there's a good chance you're going to face some seasonality in your demand patterns, which inevitably manifest themselves as the mortal enemy of hoteliers everywhere: the dreaded low period.
Recently, smart hotel marketers are embracing paid social media advertising to alleviate periods of weakness and drive revenue from hyper-targeted social campaigns.
However, there are multiple best practices and nuances to be mindful of when formulating your hotel social media advertising campaign specifically intended for aiding low periods.
Here are some key ways to utilize social advertising to drive business during those slow times of the year:
1. Get Specific

One of the great strengths of social advertising is its ability to zero-in on very specific audiences, based on a host of factors, like interests, location, age, income, sex and more. This is an edge you don't have with hotel pay-per-click (PPC) advertising, which makes a social media advertising presence all the more vital during slow periods.
"You're able to get a lot more narrower targeting on social media in your advertising, so if you're trying to grow specific markets, the ability to target any type of interest is something that's incredibly useful," said Elle Andress, social media director at Tambourine. "You may have specific interests or promotions you want to offer for people who like running, because there's a big running event happening in town. You're able to target those really specific audiences on social media, which you won't find with PPC."
2. Be Timely

Another of the helpful, hyper-focused advantages of social media advertising that can be vital during slow periods is the ability to isolate potential guests based on when those users are considering taking their next trip. It's especially helpful for attracting last-minute guests, which can be used to fill holes in demand that are too close to the day of arrival to be marketed through less timely channels.

Social ads like this one from The Reefs in Mexico, target visitors interested in Mexico's Independence Day celebration in September
"Facebook recently unveiled a 'frequent travelers' type of targeting, so you're now able to serve social media ads to people who've shown some interest in traveling very soon," said Andress. "If you're in a low period, you're able to target people who've specifically shown that they're interested in traveling in the very near future, so you know that your ads are being sent to people who are actively looking to book a getaway."
3. Don't Be Afraid of the Bill

Social media advertising tends to be more inexpensive than hotel PPC advertising, which can get fairly costly, especially when trying to outbid deep-pocketed online travel agencies (OTAs) in Google AdWords. That's why it's important to approach social media advertising without fear of sticker shock. You'll likely be pleasantly surprised by the advertising bang you'll get for your social media buck, and if it fills rooms that would be otherwise empty during a low period, it's worth every penny.

"The cost is going to be a lot lower in most cases, so it will be more cost effective and you're able to see direct results, like with PPC," said Andress. "As soon as you drop that Facebook tracking pixel into your booking engine, you're able to see direct conversion and ROI with social advertising. And the costs do tend to be a little bit lower, which is an added benefit."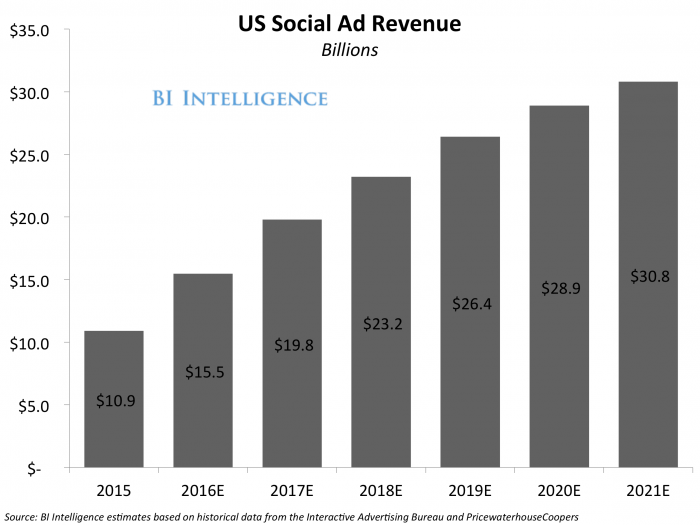 4. Embrace Creativity

Just like with your everyday "organic" social media content, social advertisements rely heavily on creative elements, especially photos and video, to tell your hotel's story and engage the user. It's ok to use candid, user-sourced content for regular unpaid posts, but your social ads need to always be visually superior. Invest in quality hotel and resort photography, ad copy and video that paints your hotel in the best possible light wherever social advertising is concerned.

Hotel and tourism marketers are increasingly using video in their social advertising to tell powerful stories
"You need to think of social media not just as this weird new type of advertising, but also as an extension of traditional advertising," said Andress. "So you're going to need creative elements that are compelling, beautifully designed and succinct. You need to treat it as a billboard online; or as a TV commercial. Just because it's placed on Facebook or Instagram doesn't mean that the creative can be less quality than people are used to seeing in other mediums."
5. Double-Down on Facebook and Instagram

Social media advertising can be most effective when utilized on multiple fronts, especially when Facebook and Instagram—both part of the same corporate entity—are used in tandem. Not only will you garner more eyeballs using this method, but you'll also save on advertising costs, which is always a strong incentive.
"We tend to find that the cost to advertise on both Facebook and Instagram together is much more effective than trying to segment it out to just Facebook or just Instagram," said Andress. "The platform actually gives you better results if you're willing to opt-in to multiple placements, versus just going one or the other. Instagram's always going to cost a little more to advertise on alone than just Facebook alone, but if you're willing to put your ads on both platforms, it has a lot better return as far as cost and the audience it's being served to."
6. Cast A Wide Net

When using social advertising, particularly during low demand periods, don't just reach out to one specific demographic. Target several groups, including social users who are currently liking/following your page, and those who haven't liked/followed your page yet. You can fine-tune the offerings for each group, while also growing your ongoing dedicated base of social media followers.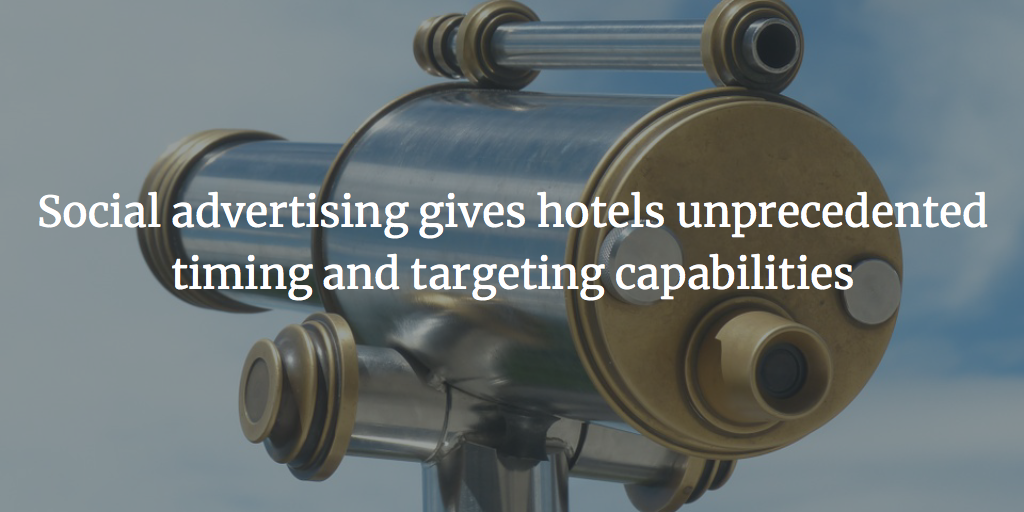 "You want to hit your people who are your tried and true fans, who are maybe considering a getaway, and they get an ad in their feed that prompts them to book," said Andress. "The other piece to consider is to start focusing on growing those feeder markets. If you have specific feeder markets that you know perform very well, bring those people in, even if they're not fans of your page. Anyone that's come to your website or shown interest in traveling, but might not necessarily be a fan of your social media pages yet, are also a great audience to include for those offers."
7. Be Clear with the Offering

It's also important to tailor your social media advertising offering to its purpose; in this case, promoting specific specials intended to drive business during low periods. Being as descriptive as possible is also useful in that setting. That's a very different approach than say, a generic branding promotion on social media, which is more about building positive goodwill. Be sure to understand these distinctions when creating and approving low-period social media ads.
"When you're doing those offer ads, that's when you want to showcase whether it's a specific room category that you're trying to sell, or whether it's a specific package that goes in conjunction with something else on the property," said Andress. "You can really get into those micro-stories on the property level and showcase those things that make the property special, more so in those offers and type of ads, versus a general branding campaign."
8. Don't Forget Branding, Either

As we mentioned above, you should create specific, targeted social ads for driving business during low periods. But that doesn't mean you should switch off your hotel branding campaigns during times of need. Actually, it's vital to keep branding campaigns alive and active at all times, even if that means spending a little extra, so you can increase your social media advertising scope to encompass both branding and targeted low-period ads.
"Just because you're in a low period doesn't mean you should ignore branding," said Andress. "People only want to push offers when they're in a low period, because they think that will automatically result in bookings, but don't forget that branding initiative as well. Instead of thinking of one versus the other, think about how you can segment your budget to have both initiatives running constantly to help with those low periods and with that overall branding, so when you hit your next low period, you've already grown your audiences that much more to serve those ads to."
9. Don't Wait Until The Last Minute

On a final note, you don't want to be the hotel marketer who waits until they're facing a full-blown demand crisis before taking action to bring in additional guests. Do your homework, analyze your hotel's historical performance data, and then formulate your low-period marketing strategies well in advance. Even though social media can seem all about instant gratification, your social advertising efforts will also benefit from advance planning, just like more traditional channels.
"It's never too soon to start thinking about advertising," said Andress. "If you're already advertising in other mediums, social shouldn't be considered this strange unicorn, where, 'Maybe I'll throw in a little bit here and there.' If you already have your set media planned for the year, we recommend clients provide their yearly marketing plan to us and then we're able to recommend different plans depending on the high period, the offers and the need. If you have your marketing plan set, then you should definitely have your social media advertising plan set, as well."
---
About Tambourine
Tambourine uses technology and creativity to increase revenue for hotels and destinations worldwide. The firm, now in its 34th year, is located in New York City and Fort Lauderdale.
Please visit: www.Tambourine.com