Welcome to the Friday Freebie!
Each week we share one impactful hotel marketing tactic that you can implement immediately to drive more conversions and more revenue. 
This week's Freebie: Use photos of actual previous events to showcase and sell the group experience at your property.
The most common photo on a hotel's meetings and events page is also the least helpful to meeting planners.
The photo of an empty room.
You may assume that this shows a blank canvas of possibilities. Or, that the room's versatility will spark some creative event ideas.  In reality, your clients are leaning on you for inspiration on how to maximize space. They will want to know what other planners have done in the past and what attendees enjoyed the most.
Further, our meeting planner survey shows that photos of previous events are one of the top five things meeting planners look for on a hotel's website. Even better still, if they are captured by the event attendees themselves.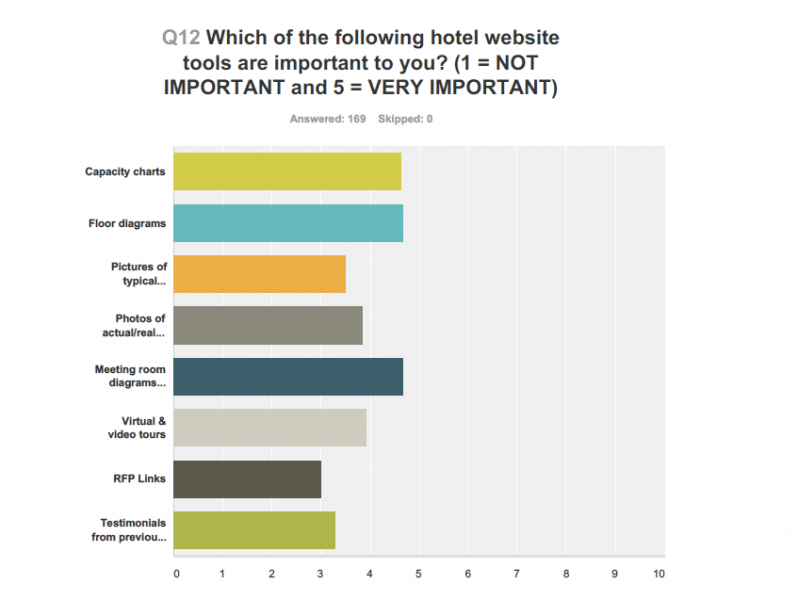 Here are two easy ways to build your collection of FREE event photos that best showcase your meeting space:
Connect with the event photographer
Most events will have an official photographer hired to capture keynotes, networking events, breakouts, award ceremonies, offsite activities, etc. Ask to use some (in exchange for promotional credit on your hotel website) that show off the space, décor, while also showing attendees engaging, mingling and enjoying both the space and the program

. This works especially well for wedding photography.

Use the event hashtag to search attendee photos
Dig into the event's official hashtag, whether on Facebook, Twitter or Instagram, and more than likely you'll find plenty of photos captured by attendees throughout the event. Reach out directly and ask if you can post their image on your website and in group sales materials. 
Get more: What Do Meeting Planners Actually Want? Here's the Surprising Survey Results
---
About Tambourine
Tambourine uses technology and creativity to increase revenue for hotels and destinations worldwide. The firm, now in its 34th year, is located in New York City and Fort Lauderdale.
Please visit: www.Tambourine.com