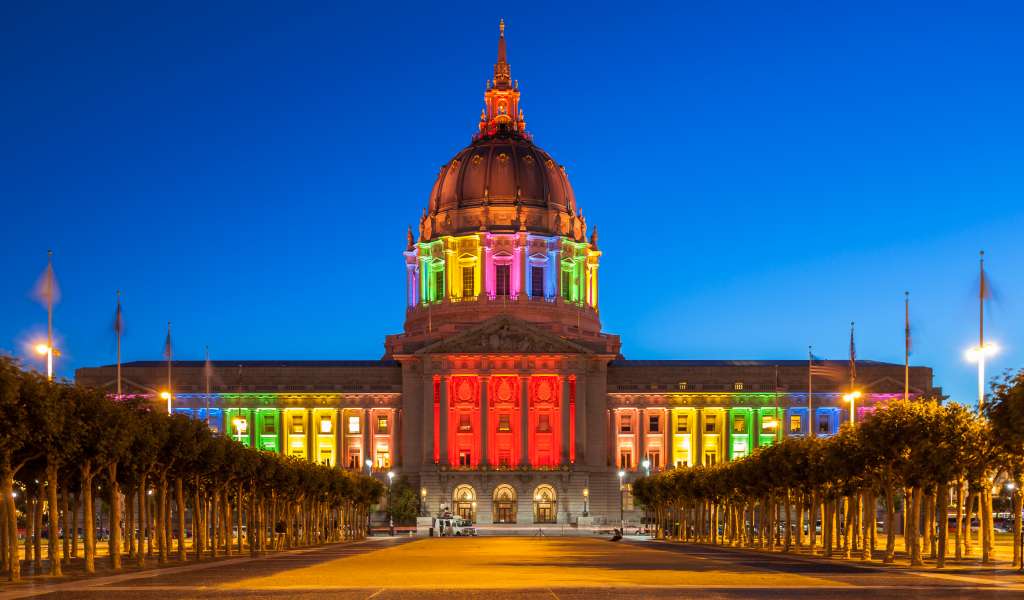 With all the newly-announced gay-friendly legislation in the USA, more brands are showing their pride by offering great gay-friendly hotel packages and stylish wedding options, rolling out the "rainbow" carpet for LGBT couples. At resorts across the globe, today more than ever there are many viable options for weekend getaways, as well as gay wedding ceremonies, both large and small.
Gay-friendly Marriott Hotels is featuring their #LoveTravels program for the LGBT community. The brand provides professional services for commitment ceremonies of all kinds – no matter where couples choose to wed. In fact, the brand has enhanced its hotel website design to include a section devoted to LGBT weddings. With a portfolio of upscale properties and stunning resorts across the globe, Marriott has all the romantic settings and a full staff to ensure the big day is simply wonderful.
Hilton is also enthusiastically reaching out to the LGBT community with their extensive "Stay Hilton. Go Out" program. Offered at many properties worldwide, this package extends discounts to couples as well as their friends, (or wedding guests,) traveling with them. (Perks include: free Internet, welcome drinks, upgrades, and other special treats.) With many Hilton hotels in exotic locations, couples can wed by the sea, on a rooftop or in a garden – anywhere they choose.
The W hotel company, a Starwood brand, is known around the world for being gay-friendly, offering unique and distinctive packages at their properties. For example, one of their exclusive resorts in Puerto Rico is the secluded W Hotel on Vieques island. This unique location offers an intimate and tranquil beachfront destination for same-sex couples who wish to make their dream wedding a reality. With plenty of upgrades and special packages, this hotel ensures that every wedding is memorable and personalized.
Another gay-friendly brand is Kimpton, offering a "sense of pride." Its KPride team welcomes gay couples at all of their hotels and invites them to tie the knot with a personal twist — whether it's a big and boisterous reception or an intimate gathering. Kimpton has many delightful choices for the perfect wedding, with plenty of cool elements at every price point – from small ceremonies to top chefs custom designing a marvelous meal or a fabulous cocktail party.
About Tambourine
Tambourine uses technology and creativity to increase revenue for hotels and destinations worldwide. The firm, now in its 33rd year, is located in New York City and Fort Lauderdale. Please visit: www.Tambourine.com