Hotel and resort marketers have a powerful secret weapon, which in many cases is grossly underutilized: their call center reservations team.
Even for hoteliers with a robust direct website, call centers remain a vital link in the booking and communications chain and are a near boundless source of guest information and insight.
Hotel and resort websites are great for showcasing amenities, telling a story and providing fundamental property info to a wide array of visitors, but it's crucial for hotel marketers to tap their call center teams for acute feedback about what inbound callers truly NEED… and to learn more about where the direct/brand.com website falls short.
"The importance is to realize there's an interplay of voice and online, and rather than thinking there's a separate voice customer and online customer. It's the same customer," said Doug Kennedy, founder and president of the Kennedy Training Network, which specializes in hotel call center training and support. "It's not an age thing, either; it's a misconception that 83-year-old people call and 28-year-old people never call. But really, it's according to the need. If the 28-year-old is a mom with a 3-year-old kid and has questions about the kids' club, she's going to call. Voice is not going away, particularly in independents."
Filling the information gap
Fostering an interplay between call centers and the web can yield suggestions for future hotel website design enhancements, while also leaning on voice to answer questions that are perhaps too specific to be addressed with basic web pages or increasingly vital (for SEO purposes) online FAQ pages.
Every day, the call center team talks to hundreds of prospective guests who are asking questions that the website is apparently not answering, or at least, not answering well enough.
By conducting regular conversations with call center staff, hotel marketers can glean valuable intel on their own site's utility and shortcomings, including:
How can the site be improved?
Which pages lead to the most bounces from the web to the call center….

 

where is the need for human contact most inevitable?
Do the current promotions make sense? Or are guests confused by the choices?
"We need to make sure the call center or in-house reservations teams have a way to capture and document and log the questions they're getting so that you can circle back to adding that information," explained Kennedy. "If the call center is getting frequent questions about something on the website, it needs to be moved or better positioned on the website. There may also be questions that aren't on the website at all."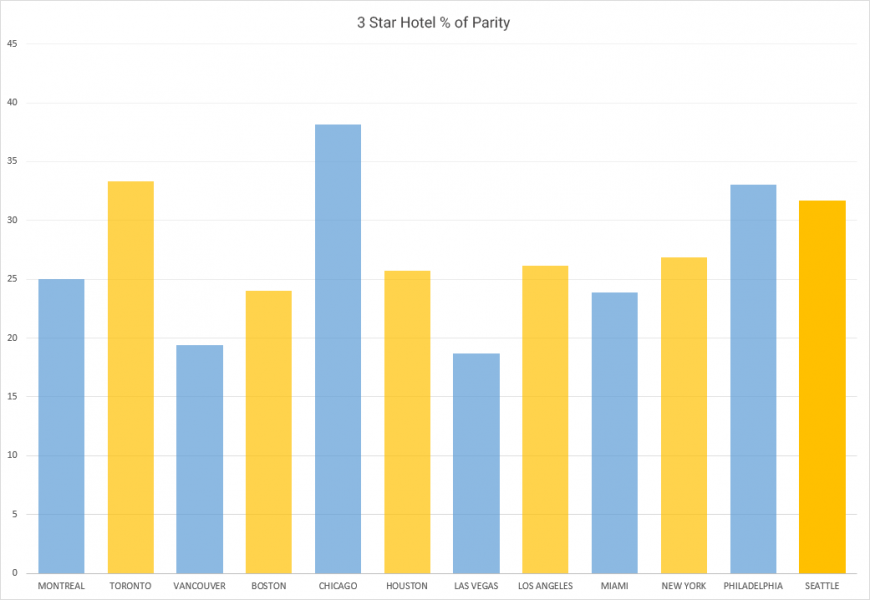 You may also discover that some of the current promotions your hotel or resort is offering are confusing to guests. This can happen especially when multiple promotions are offered at the same time. As marketers, it is imperative to get out in front of such confusion should it arise, in order to save the booking and not potentially lose it to an OTA.
"If you talk to most reservation agents, they will tell you there are way too many packages offered at resort websites," said Kennedy. "Marketing thinks the more packages you have, the more choices. However, the agent will tell you, that there are so many choices, the callers can't decide and can't differentiate between the value of these packages. Therefore, they go somewhere that makes it easy, like Expedia."
And as we have covered in the past, too many choices often leads to consumer dissonance and hotel booking engine abandonment.
Ears to the ground
Harnessing the power of one's call center also offers more than just website and promotional feedback: Hotel and resort marketers can reap useful information about the guests themselves. In many cases, the call center team—who interact each day with customers—often have their finger on the pulse of guests' needs and desires more than the hotel marketers themselves.
Instead of squandering those perspectives, marketers can put that knowledge to work, while in turn providing call centers with added information they can, in turn, utilize to better answer future calls.
Some of the guest desires and needs that are commonly discussed with call center staff include:
A range of questions and concerns about hotel facilities. This can be useful for learning more about what services and amenities are most important to your customers
Local area information, including restaurants, attractions, shopping and entertainment/nightlife venues
Travel information, such as area driving tips, traffic insight, realistic drive times, etc.
"What people want is local area expert information," said Kennedy. "It could be, 'What is the most authentic restaurant that locals go to?' Or, 'What are the actual travel times during peak periods, not just what Google Maps says?' If you're booking your flight and trying to figure out if you can make that flight, is it really 30 minutes? Or is it more like 90 minutes during peak season? What they really want is for someone to narrate the picture they're seeing online."
Making it happen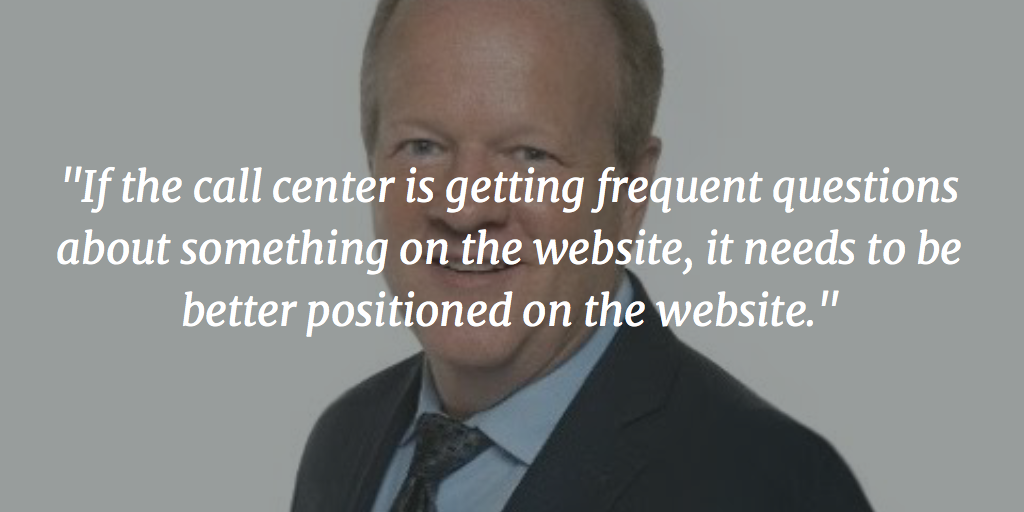 Once hotel marketers prioritize their relationships with call center teams, there are a number of steps that can be taken in order to strengthen and maintain those relationships. Two-way communication is a huge part of this effort, as well as providing the resources that call center staff need to answer common questions.
Some best practices for hotel and resort marketers working to leverage call center wisdom include:
How far apart are conversion rates of call center vs website? Geography, amenities and price will affect results, but effective call centers normally convert 30%+ of gross/"raw" calls, while very few hotel websites convert > 10% (major brand portals with huge loyalty audiences are the exception to this)
Asking call center team members how THEY themselves use the hotel direct website? Often, call center agents will use the hotel or resort website to look up information on the fly… ask them where they think it falls short?

Scheduling "Lunch and Learns," where marketers regularly engage with call center staff over lunch and/or preplanned pow-wows
Virtual or phone meetings with remote call center staff. Many agents are offsite, work-at-home employees. Be sure to keep them in the loop, too
Provide call centers in advance with some of the property and local area information they require, especially if they are not based in the same location as the hotel(s) they are handling
Create tools based on customer demand. The more you learn from the call center about frequent guest questions and concerns, the more you can prepare in advance to respond. Be sure to share those resources with the call center
"Now that call center staff are spread out, what hoteliers should be doing is virtual online tours, using screen sharing, that they actually walk agents through. And while you're training remotely, talk about the stories of the guests: Who stays there, and these are some of their reviews on TripAdvisor," said Kennedy. "Instead of saying, 'We're a 300-room resort, we've got three restaurants and we have a spa and golf course,' it's, 'This is John. He loves to golf, he never has time, and these are the things John says online.' Talk about the stories that actually play out at your resort, rather than drilling staff with facts they already know."
---
About Tambourine
Tambourine uses technology and creativity to increase revenue for hotels and destinations worldwide. The firm, now in its 34th year, is located in New York City and Fort Lauderdale. Please visit: www.Tambourine.com