Friday Freebie: Amp Your Hotel's Authenticity with Hyper-Local Emphasis
Welcome to the Friday Freebie!
Each week we share one impactful hotel marketing tactic that you can implement immediately to drive more conversions and more revenue.
This week's Freebie: People want to travel like a local. Own your destination and amp up your authenticity by going hyper-local. Showcase a unique experience beyond the major attractions.
Modern travelers don't just want tickets to your city's big-time attractions. They want to immerse themselves in the local culture and unique experiences that only your locale can offer.
And, they're willing to open their wallets for inspired, local-driven stays.
Instead of touting your hotel features (your pillow-top beds, stylish décor, 24-hour room service, etc), position your hotel as the center of an authentic destination experience.
Go hyper-local!
Skip promoting the major attractions everyone else is talking about and instead offer personalized recommendations and content.
Some ideas:
1. Offer 'staff picks' of the best eateries and happy hours around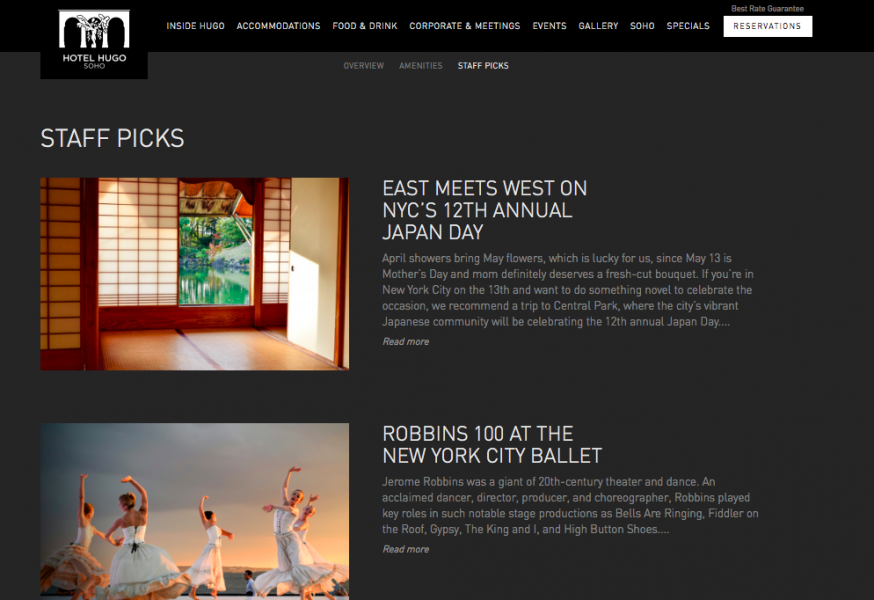 2. Get the bartender's recipe for a craft cocktail using local ingredients
3. Share local secrets
4. Publish in-the-know activities and events
5. Partner with local farmers markets, neighboring purveyors, and mom-n-pop businesses to build out unique experience packages
Reveal insider intel that goes beyond the typical tips already available online and position yourself to pull in more revenue.
Get More: How Guests Decide Whether to Buy On Your Hotel Website
---
About Tambourine
Tambourine uses technology and creativity to increase revenue for hotels and destinations worldwide. The firm, now in its 34th year, is located in New York City and Fort Lauderdale. Please visit: www.Tambourine.com