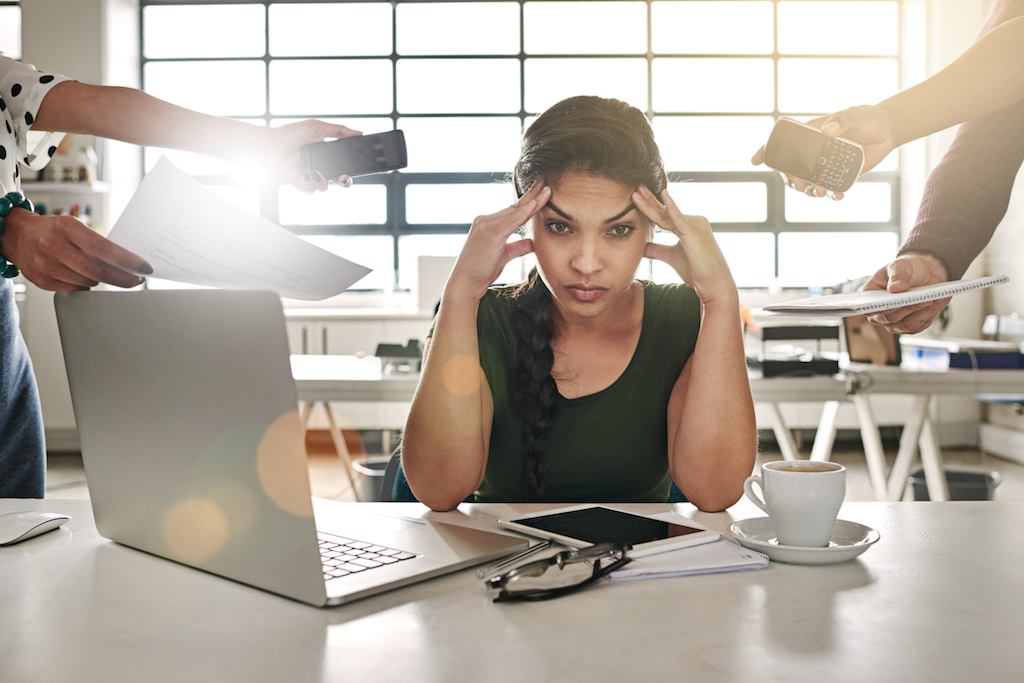 Key Takeaways:
Working with multiple hotel marketing vendors means none are accountable.

Hotel marketers waste a lot of time delivering messages from vendor-to-vendor, in a struggle to get everyone on the same page.

Vendor technology often will not work well with others, blocking real-time data from being shared amongst the entire team.
Every smart hotel marketer knows they can't manage the rapid pace of change in the digital world with their limited on-property staff and resources.
So they turn to talented marketing experts to leverage their tools, resources, skills and specialized experience. Where many hotels go wrong is when they divvy up marketing assignments and outsource each piece, one-by-one. In the end, their marketing "team" often looks like this:
One vendor to manage the hotel website.
Another vendor to optimize the hotel's distribution channels.
Another vendor to manage emails.
One vendor to tackle SEO and PPC.
Another vendor to oversee social media content.
And the list goes on and on…
While you may believe this robust team of marketing minds means your hotel can now operate as a marketing powerhouse, you're in for a rude awakening.
The truth is, with an extended team of disconnected marketing vendors, you'll face even bigger challenges.
Here are the dangers of hiring too many vendors to work on your hotel marketing:
1) No Accountability
Even if you can manage to keep up with each vendor's specific performance metrics and milestones, they cannot be held responsible if their work depends on another vendor's actions. And nothing will stop vendors from pointing fingers at each other when things go wrong.  For example: your email vendor runs a campaign for Mother's Day that relies on your hotel's web design firm to quickly produce a killer landing page. The campaign fails to produce the desired results… so who is at fault, the email vendor or the web firm?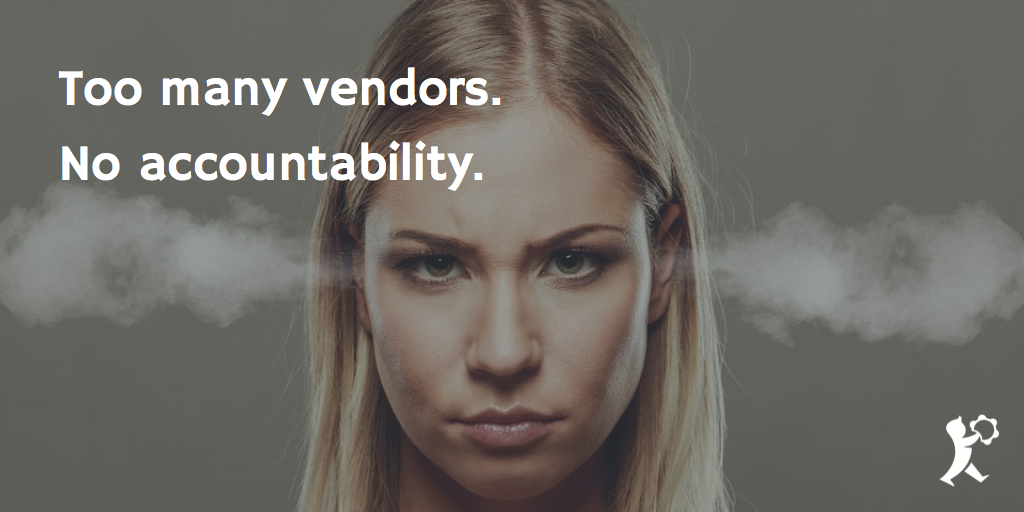 2) More Stress, Less Time
Face it. The more hotel marketing firms you work with, the more complications and chaos you'll face with even the simplest of marketing tasks. Managing separate, disconnected vendors to handle single portions of your hotel's marketing plan often means the bulk of your day will be spent managing several projects simultaneously, fielding numerous project calls and emails, hearing differing opinions, coordinating meetings and relaying information back and forth. Not to mention, trying to make sense of it all yourself. With less time to devote to each vendor to ensure you can get the most out of them, quality will slip, deadlines will be missed and you'll have even more to deal with.
Welcome to the perfect headache. 
3) Truly Measuring ROI
While every vendor will proudly provide metrics to show you how they're doing, getting down to the actual value their specific contribution brings to your property will be much more difficult, if not impossible. Especially, when multiple vendors will want to take credit for the same hotel bookings. This is especially true if you have multiple vendors who use the "Assisted Conversion" method of attributing revenue to their efforts. 
Bottom line, with so many marketing vendors you'll never know who is truly impacting your bottom line.
4) Negative Impact On Your Career
When you spread your loyalty across several vendors, a few may not develop a sense of loyalty to you and fail to commit themselves to making you a star in your organization. And, that can have an adverse effect on your career. When vendors are lazy, slow or unmotivated you are ultimately to blame. And, your GM and hotel owners may see you as lacking oversight or control of your team.
In comparison, bringing on the hotel marketing vendors who are committed to YOU will boost your career and position you as an innovative champion at your hotel. The right partners will deliver the stats and the data you need to prove your value at the hotel and demonstrate your extraordinary leadership. The right partners will be driven to see you succeed and will be willing to work on weekends and through the night to deliver last-minute deadlines. 
The more vendors you work with, the less attention you will have to make sure you only have winning partners on your team. 
5) Integration Nightmares
Every vendor has their own technology and their own system of producing, reporting and measuring. Plus, they are all clueless as to what the other vendors are doing – unless you fully integrate them.
But, this is where you'll face a major roadblock.
Most likely, each vendor's proprietary software won't seamlessly link to another vendor's system. This means that what happens in one area of your marketing (such as lead generation campaigns), may not link seamlessly to any other portion (such as your website analytics).
Imagine that – each asset of marketing working separately in their small silos, oblivious to every other hotel marketing function, with no real-time intelligence shared between each. This means conflicting information multiplied many times over. Your marketing will be anything BUT seamless.
You'll spend much of the day manually volleying information back and forth, from vendor-to-vendor, in a struggle to get everyone on the same page, much less the same marketing campaign.
The Solution
Now you see that too many vendors equal a flood of stress and chaos that could potentially sink all of your marketing intentions. So, where do you go from here? We recommending paring down your vendors to as few as possible. Look for hospitality marketing partners who have an expertise and proven success in several areas, not just one, so they can optimize multiple marketing functions.  Most importantly, ask them the necessary questions to find out if they have the chops and systems in place to drive bookings and deliver ROI.
---
About Tambourine
Tambourine uses technology and creativity to increase revenue for hotels and destinations worldwide. The firm, now in its 33rd year, is located in New York City and Fort Lauderdale. Please visit: www.Tambourine.com