Resort Marketing: 10 Ways To Dominate the Comp Set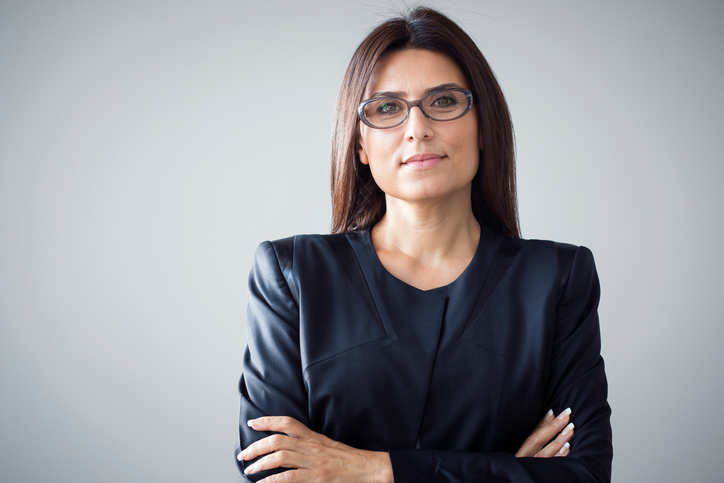 Resorts face unique challenges.
They are usually more expensive, geographically harder to reach and incur longer stays than standard full-service hotels. Many are built in "clusters" in a destination, too, which can make it tough to differentiate one's product from the resort next door.
These challenges require smart, skillful marketing.
Much of it comes down to the nuances of the product and destination, and how the value of these aspects is communicated to potential guests. To meet revenue projections and outperform their comp set, smart resort marketers focus on these 10 things:

1. Be vigilant about product and service experience

The only way to truly inspire guests to return to your resort after their initial visit is to provide a fantastic product and service experience, from the look and feel of the property to the amenities, F&B and activities offered, like on-property programming, a special events schedule, kids club, etc.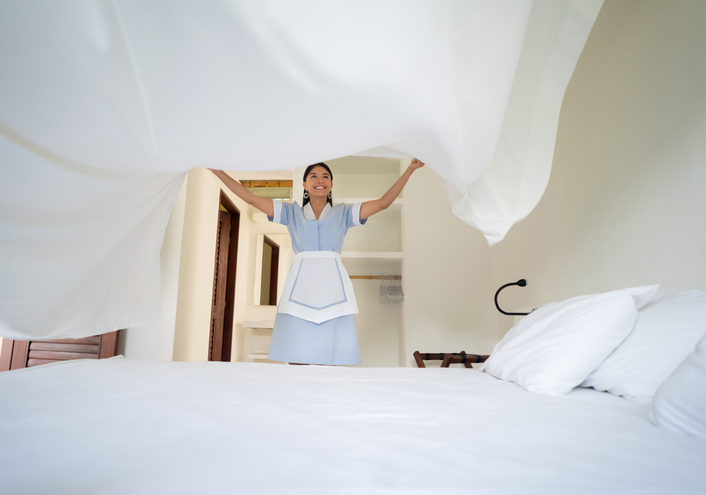 Couples Resorts Jamaica, for example, generates 35% to 40% of its bookings from repeat business, in some cases welcoming guests who've made visiting there a multi-generational tradition. The company's four all-inclusive Jamaican resorts achieve this by offering a comprehensive menu of resort activities and amenities, but also superb dining experiences, custom add-ons and various special events, like its pop-up JamRock Beach Club. Still more, the staff is renowned for their personal, above-and-beyond approach to serving guests.
"Our product, and our offering, leads the hospitality business when it comes to the number of repeat guests that we see year in and year out. It's frankly amazing," said Dean Sullivan, VP of sales and marketing for Couples Resorts Jamaica. "We have weddings of sons or daughters of the previous generation. We have guests arriving in a few days, and it will be their 1,000th night. We see that across each of our properties. As a marketer, that makes my job, in a sense, very easy."

2. Have a powerful, unique and/or emotional story
A key point for any successful resort marketing program is developing and maintaining a clear understanding of the resort's identity and story, including what makes it unique in the marketplace, what customer profile it caters to and what those customers value most. These core elements should be at the root of all marketing efforts and accompanying communications strategies.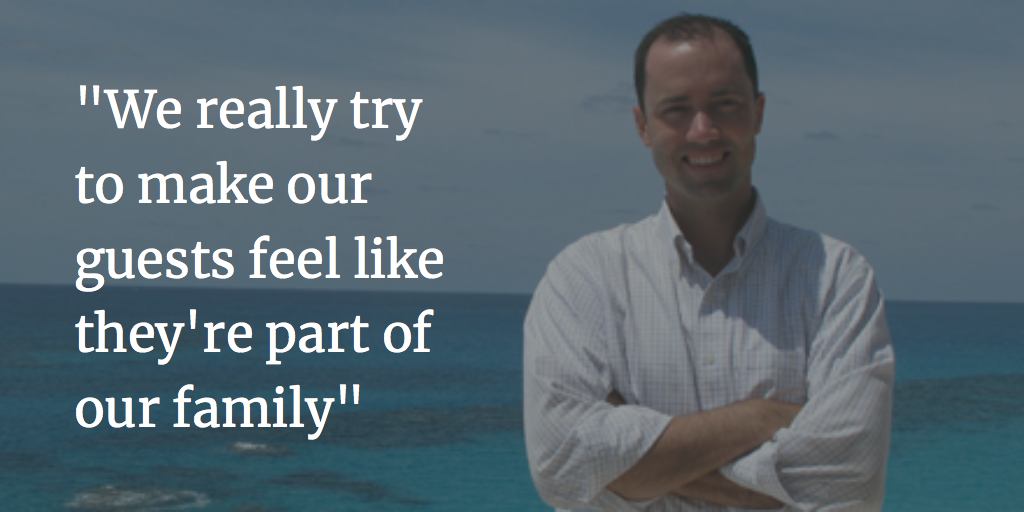 "The resort is on my family's property, so on our website, it's all about the resort being a family-owned business," said David Dodwell, Jr., GM of the Reefs Resort & Club in Bermuda. "We communicate to the guest that they're not coming to just a hotel; they're coming to a family-style hotel. We really try to make our guests feel like they're part of our family, so our marketing approach emphasizes that and conveys that feel."

3. Be the epicenter of your destination

Rather than operating as a self-contained city, resorts should integrate seamlessly with their destination and market, fostering a mutually beneficial relationship with the many other local businesses serving visitors.
This may entail partnering with scuba shops, purveyors of snorkel trips, or horseback riding guides, to create for guests the additional experiences only available outside the resort.
Optimally, the idea is to blend together the value that both the resort and destination offer, and match your marketing methods accordingly. For example, if the destination is marketed heavily toward a certain demographic, be sure your own marketing messages match the audience whom the destination is trying to reach.
"A lot of others want to keep people on the resort as much as possible, for obvious reasons, but we really feel strongly that a good relationship between the resort and the destination is critical," said Dodwell. "People aren't just coming to stay at our resort; they're coming to experience Bermuda as an island, and they want to get out and experience it."
4. Emphasize F&B and wellness
One of the key differentiators and demand drivers for virtually any resort property are its food and beverage (F&B) and wellness offerings, including its spa facilities, as these are some of the most popular, sought-after vacation activities.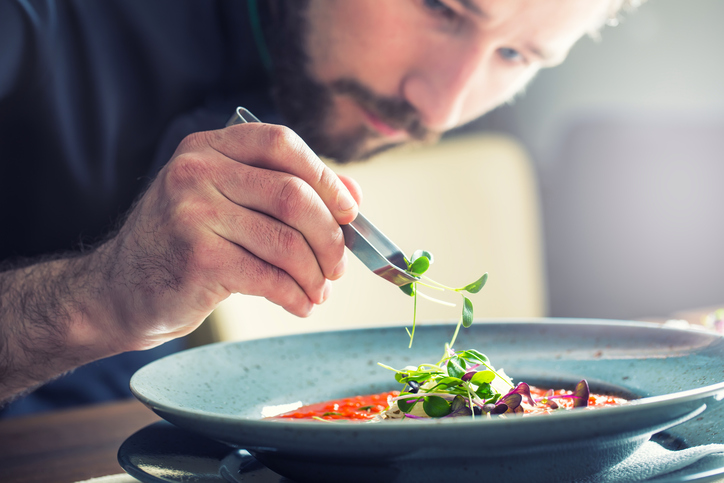 Providing memorable, even extraordinary experiences in these settings can yield untold amounts of future repeat business, as well as new business; the latter generated by recommendations and through user-generated social media postings. The service levels for these kinds of resort offerings also play a huge role.
"We have bartenders who remember the drinks that guests had 12 months ago," said Sullivan.
5. Ensure rate parity across all channels
Smart resort marketers also know how to avoid creating dissonance with affluent, finicky guests.
One way of dodging that bullet is to maintain consistent, transparent rate parity across all channels. This helps to ensure that a $600 per night luxury customer isn't sharing the hot tub with a guest that scored the same room for $150 on a last-minute discount site, who then tells the $600 guest all about the great deal they scored.
6. Partner with the local/regional CVB or tourist board

In a similar spirit as #3, don't turn your back to the local convention & visitors bureau (CVB) and/or area tourism board operating in your market. These groups can be extremely valuable partners, especially for generating group and new business, which you can then convert into repeat guests, once they've been enticed to sample the many wonderful offerings at your resort.

7. Manage seasonality

Know how to extend your resort's prime season, limiting "down" demand periods with a strong offseason plan/campaign and creative ways to extend average length of stay. Promotions, group business and special events are some great ways of filling rooms during the trickier months of the year, including special dinners and wine tastings, partnering with local festivals and offering stay packages tied to seasonal activities. During slow times, resorts can also focus on the local market, selling "staycations" to locals seeking to spend the night and enjoy cool amenities nearby.
One popular example is Couples Resorts Jamaica's "Camp Couples" promotion, which is marketed as a kind of summer camp for adults. Building upon its already lengthy list of amenities, during this special promotion the participating resorts build an active daily itinerary for guests, just as a young summer camper might experience. These are the kinds of innovations that can keep a resort busy, year-round.
"We don't have the deep pockets; we don't have the large advertising budget that our comp set has," said Sullivan. "What we have is a fantastic product and fantastic word of mouth."

8. Have great photography

At many resorts, guests need to travel a long way and pay a lot to stay with you. The photos of your resort need to be compelling and visually arresting in order to convince them that it's worth the time and money.
That means bucking up and paying for world-class hotel photography of the resort and all its amenities, so all your official communications, websites, etc., have better photos than the generic images that many hotels utilize. Savvy resort marketers further bolster their online content and social media imagery with guest-generated images, which provide social proof and authenticity
"We work with a lot of user-generated content—like people who've tagged us on Instagram—to really give it that authentic feeling," said Dodwell. "It's not your average picture of a beach again and again; we try to find some unique shots to really convey that the overall feel of the property is not just to come and sit on a beach and have a meal, but to interact, to meet people, meet our staff and experience Bermuda."
9. Take advantage of loyalty rewards redemptions carefully

While there are many perks enjoyed by resorts that offer a loyalty program, there are some caveats. Resorts that use loyalty rewards redemption periods wisely use them to their advantage, promoting to loyalty members in periods of need, while limiting promotions in periods of high demand.
Even independent properties lacking a formal loyalty program can utilize similar methods. In some cases, it's as easy as building and maintaining a database of email addresses of guests who've opted-in to receive your online newsletter. You can then send out special promotions to those guests when seeking to plug holes in demand.
"We do a lot of email marketing and promotions to targeted segments," said Dodwell. "We might do a targeted email to our repeat guests, saying, 'Hey, we've got a special rate out that's just for those who come regularly.' We'll do that at different times of the year to try to incentivize them to come back, especially the ones who haven't come in the last couple of years."
10. Invest in video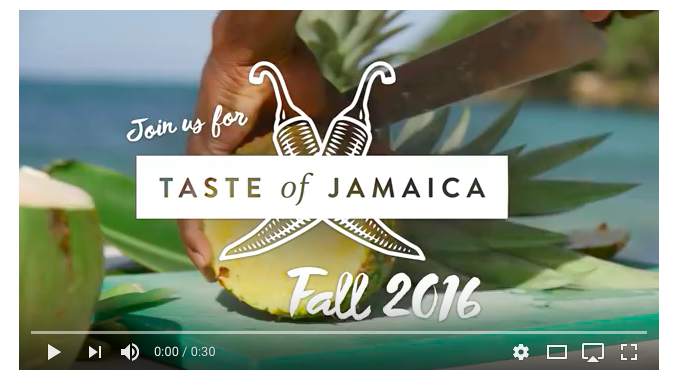 Finally, video is increasingly important to hotel digital marketing, so offering great video is just as essential as photography, and that comes at a price. Instead of frugal tactics, like trying to have your staff capture video on their phones, hire a videographer (or social media influencer) instead to shoot and edit some proper footage. Videos should be immersive and engaging, to drive inspiration for bookings and the necessary long-haul travel. After watching your video, guests should be more motivated than ever to come and experience your resort.
---
About Tambourine
Tambourine uses technology and creativity to increase revenue for hotels and destinations worldwide. The firm, now in its 34th year, is located in New York City and Fort Lauderdale.
Please visit: www.Tambourine.com