The 10 Commandments of Hotel Email Campaigns
Email marketing is one of the best ways to retain customers by engaging with past, present (and future) guests.
Smart hotel marketers prioritize keeping up-to-date on email marketing best practices in order to continually improve their programs and reap a growing return on investment. Here are some of our email best practices for hotel and resort marketers looking to improve their profits in 2018:
1. Create one clear call-to-action
One of the biggest mistakes hotel marketing managers make in email marketing is putting too many offers or links into their marketing emails. This dilutes your potential for success, as having multiple calls-to-action or CTAs can confuse your guests.
For this reason, it's very important to pick one goal or primary objective for your email before you sit down to write your copy and brainstorm your design. Your marketing emails should have one large button that is your main call-to-action or CTA. Campaign Monitor found that having a single, button-based CTA increased click-through rates by 28 percent over a link-based CTA. Also, having a single CTA makes it much simpler to measure the success of your email by looking at click-through rates.
2. Be short and sweet
Although the myth that human beings have the attention span of a goldfish persists, the reality is not much better. Litmus found last year that the average time spent reading an email is around 11 seconds. Therefore, to create a message that resonates with your guests, you must get to the point quickly. Communicate your intent with headlines and images, and don't spend too much time on body copy that most of your guests probably won't bother to read.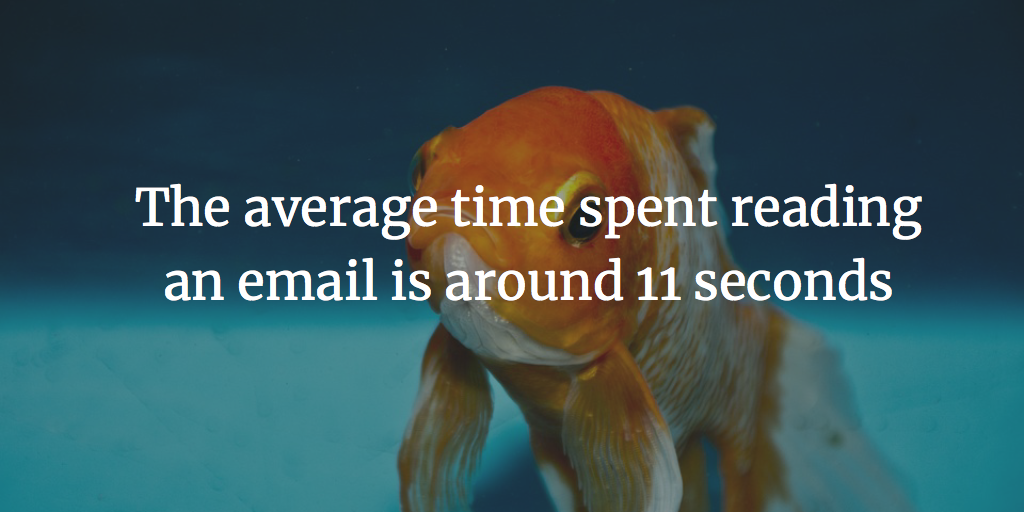 3. Automate what you can
Whether you're managing a small independent property or field marketing for a major brand, your time as a hotel marketer is precious!
Therefore, you should automate as much of your email communications as you can.
How?
Start with a basic booking confirmation email that goes out automatically as soon as the guest's stay is on your books. Continue with a post-stay series, with a thank you email sent after the guest checks out, and a "we miss you" email inviting them back, sent six weeks to a few months after that.
Next, you might try a pre-stay email series sent in the weeks leading up to the guest's stay. These emails can be adjusted quarterly or seasonally, depending on what works for your brand. The important part is, automating some of your communications can help you drive upsell revenue and repeat bookings while saving you time.
One of the most lucrative automation sequences you can create is for Reservation Recovery. After a visitor abandons your hotel's booking engine, it should automatically send out a compelling email with a personalized greeting that thanks them for visiting your website and a reminder to book. Reservation recovery automation can produce significant results every month, as the chart below shows for a Miami property: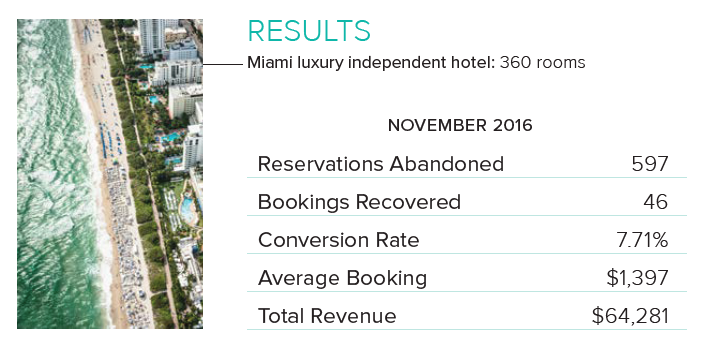 4. Target segmented audiences
In 2017, Mailchimp found across industries that segmenting email campaigns, or sending different campaigns to different types of customers, produced 14 percent higher open rates and 100 percent higher click rates.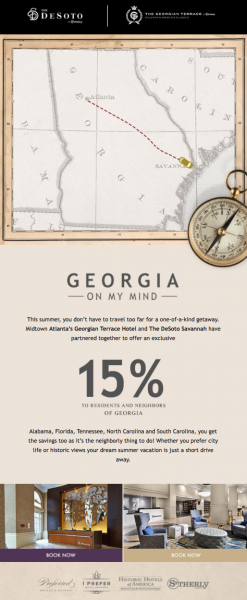 For example, targeting different groups of guests might be one campaign to guests who stayed as a couple, while another might go to business travelers or guests with children. It is true that over-personalization can be perceived as somewhat creepy, and is frankly difficult to do accurately at scale. But, sophisticated hotel marketers with advanced CRM systems know that targeting guests with relevant offers are more likely to convert.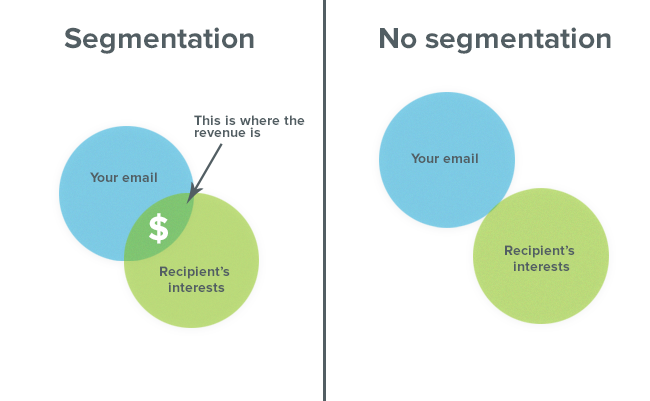 5. Correlate the landing page
One of the most overlooked aspects of successful hotel email marketing is the need to have a landing page experience that satisfies the curiosity of the arriving visitor from your amazing email campaign!
If the landing page experience doesn't synchronize and reinforce the offer you made in the email itself… prospective bookers will abandon the page and surf away. To avoid dissonance, confusion and abandonment, your landing page should have the same offer, branding, look and feel of the email itself. If you are sending a promotional offer and directing clickers to your specials page, by all means make sure that the promo is in fact included on the specials page!
Here's an example from Charlestowne Hotels of a correlated email offer and landing page:
6. Practice good data hygiene
Many hotels have old or inaccurate emails in their guest databases, which increases bounce rates and can affect your deliverability. It is important to regularly remove invalid emails. You should also remove guests who haven't stayed on your property for over two years. Finally, never ever purchase email lists online. Purchased lists have a low-quality rate and will negatively impact your bounce, unsubscribe, spam reports, and delivery rates, all hurting your email reputation and future deliverability.
7. Keep an eye on critical metrics
There are six critical email metrics that hotel and resort marketers use to measure their success:
• open rate
• clickthrough rate (CTR)
• bounce rate
• guest database growth rate
• unsubscribe rate
• overall email marketing return on investment (ROI)
Most email clients will track CTR, bounce rate, guest database growth rate and unsubscribe rate for you. ROI is often a bit trickier and involves the ability to tie bookings to specific emails within your CRM and email marketing system.
8. Stay up-to-date on the law
Finally, there are laws about email marketing in most countries, and as a marketer, it is your responsibility to follow the law, or face costly consequences. For example, the Can-Spam Act of 2003 is a US-based anti-spam law that mandates certain content in your emails like a physical address and an opt-out link. More recently, the General Data Privacy Regulation (GDPR) in the European Union mandates certain practices for data handling by entities in operation within the EU, or handling of data belonging to EU Citizens.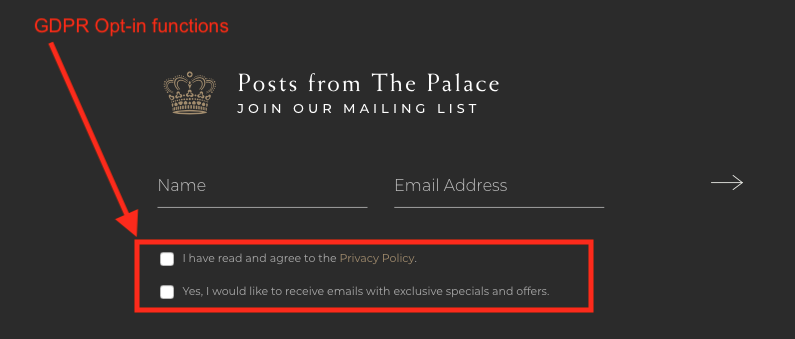 This means that your hotel is affected if you have any data on any EU citizen, regardless of your location. Non-compliance means fines up to 20 million euros or 4 percent of annual turnover (whichever is greater). These are just two of many laws that vary regionally and change frequently, so it's important to stay up-to-date on the latest regulations that are relevant to your business.
9. Optimize for different devices and email clients
Your email might look great on a desktop, but perhaps that code doesn't work as well on an iPhone or Android. As of 2015, the vast majority of emails were opened on a phone or tablet, so it's important to make sure your email is coded correctly for these devices. Email clients also vary. Gmail, Hotmail, AOL, and others are all a little bit different, so it's important to use a tool like Litmus to test your code on different devices and clients to make sure your guests aren't getting a jumbled mess of characters and broken links.
10. Write from the perspective of the guest
Now that you've considered some of the audiences that you might target with relevant offers, it's important to consider their perspective when crafting those offers. What are the wants and needs of this specific audience? If your email appears to guests to be self-serving, they're more likely to click delete, or worse, report your messages as spam.
---
About Tambourine
Tambourine uses technology and creativity to increase revenue for hotels and destinations worldwide. The firm, now in its 34th year, is located in New York City and Fort Lauderdale. Please visit: www.Tambourine.com