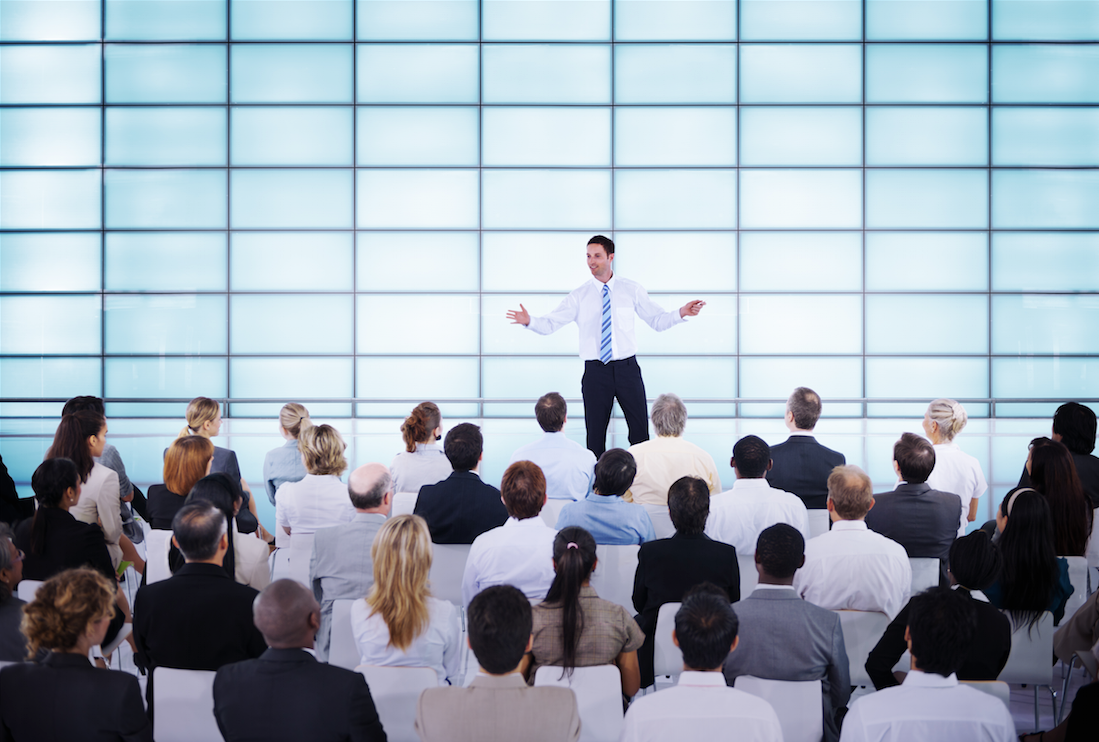 The new year is quickly approaching. Soon hotel marketing managers will be gathered around the conference room table to ask the same old question: How can we reel in more meetings business in 2015?
It's time to give meeting planners the relevant content and tools they need to make a decision and orchestrate a great event. Here's part two of our list: Top 10 Ways to Attract More Meetings in 2015. Read Part 1
6. Build Relationships, Instead of Aimlessly Adding LinkedIn Connections
It's all about connecting in an unselfish way.
Think you're prospecting just by adding planners as LinkedIn connections? Think again. Instead, determine which connections you'd like a better relationship with and start a conversation with them. Share some relevant news or tidbits, ask questions, learn what's most important to them and what they do. It's all about connecting in an unselfish way, just as with your in-person relationships. Do this right, and you'll create an authentic, long-term relationship for sharing, collaborating, supporting and of course, buying and selling. This will also put you and your hotel in the consideration set when the planner starts looking at your destination for an upcoming meeting.
7. Tell, Don't Sell
Similar to client testimonials, have event attendees tell their story about their experience at your property. What were their favorite moments of the event? How was it traveling to your property? What attractions did they visit after the event concluded? Meeting planners want good feedback on their work, just like everyone else. Embedding these positive stories will make them believe their own attendees will experience the same delight. What you want are feel-good stories – such as a grandfather traveling cross-country to dance with his granddaughter at her wedding. A company manager meeting his overseas associates for the first time and bonding over dinner. Create a separate Webpage of these stories, along with photos if possible.
8. Make Their Life Easier
Create an uncomplicated framework to follow for submitting RFPs.
Meeting planners crave simplicity. If there are several ways to do something, they'll want to go with the path of least resistance. So, become that easy solution for them. Create an uncomplicated framework to follow for submitting RFPs (don't require a million fields to fill out), to looking at photos of the space (show photos both with and without people), to chatting with someone on your team (make it easy to chat online).  Use words like fast, easy, step-by-step. Give them all the information in one easy place, not scattered all over the place or over hundreds of emails. Show that you will get them to their goal faster and easier than any other sales person.
9. Give Them Something New 
Meeting planners want what's fresh, what's novel. Don't think this requires a huge meeting space overhaul. 'New' comes in minor upgrades too. Just think about Apple's "new" models released every year that often feature minor tweaks. So, create new promos, new sales packages, make small design enhancements to your venue space, or rebrand them entirely. Another technique to try is scarcity: Make a really great promo only available for a short amount of time, then re-release it just once a year. Each time you release the promo, it will create that same sense of novelty, with a subtle urging of 'get it now!'. Think of the annual frenzy over Girl Scout cookies. 
10. Offer a Solid Solution – Not Just a List of Features
In other words, "It's not about you." Many of us are guilty of this. Yes, including you. This is when you create a list of all your hotel's features and amenities, whether the meeting planner needs them or not.
Instead, let the planner's objectives guide the information you share. They don't care that your hotel spa won awards or your restaurant now features gluten-free items. They just want to know how you plan on pulling off a phenomenal event for them.
Which hotel features will be a part of the winning solution that will help that planner reach her goals? Rates, date, and space are the easy part. Boost your value by concentrating only on the solutions that will explicitly meet their meeting and event aspirations.
About Tambourine
Tambourine uses technology and creativity to increase revenue for hotels and destinations worldwide. The firm, now in its 30th year, is located in New York City and Fort Lauderdale. Please visit: www.Tambourine.com