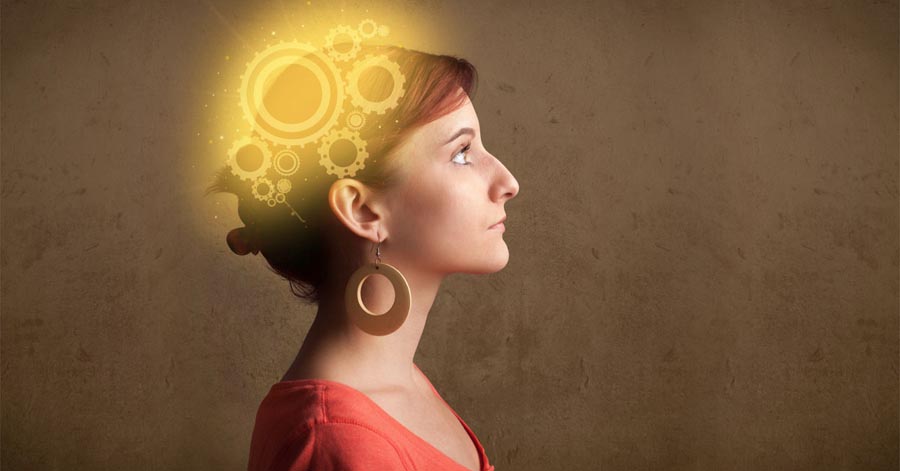 There's a reason certain hotel brands continue to dominate the marketplace.
It's not just big budgets and a massive marketing staff that aid them in reeling in consistently lucrative reservations. Behind the scenes, they're employing brilliant persuasion and psychology-based techniques into their hotel website designs that stimulate people to buy time and time again.
Higher conversions are yours for the taking too!
This week, we're continuing off of our last post (The Surprising Psychology Behind Successful Hotel Websites – Part One) and revealing even more ingenious marketing and hotel website design secrets that the world's most successful companies have had in play for years.
Review these tactics, see what works for your hotel and your hotel website, and watch those bookings grow.
1. They Offer Value Upfront
Research has shown that people are more likely to do you a favor if you do something for them first. In marketing, this is called reciprocity, the principle of giving and take. If you offer something of value upfront, travelers will have an innate desire and obligation to return the favor.
Major travel brands have already tapped into the reciprocity technique to boost their reach and conversions.
Booking.com promises exclusive "secret deals and specials" that will never be publicized on their site in exchange for a guest's email address. TripAdvisor does something similar, offering their online visitors free, smart travel tips when they sign up for the email newsletter. Later, they can tap into these email lists to frequently market to them, bringing that one-time visitor closer and closer to making a booking.
 Incorporate reciprocity into your own hotel website by offering:
•   Local tips for authentically exploring your destination. This shows you care about providing an immersive, local experience, rather than just talking about the same ol' tourist attractions every other hotel is promoting.
•   A complimentary or discounted perk with their first reservation, such as free parking, a free appetizer or spa credit.
•   Exclusive offers only given to those who give you their email address.
Whatever you decide, it must be valuable to your guests and relevant to booking a stay. Don't expect your visitors to care if you offer something cheap or trifling.
2. They Are the Experts
By nature, people follow orders and respect authority figures, whether that's an expert recommending a product, a doctor prescribing medicine or a professor teaching a class. So, how can you use this to book rooms?
Prove that you are more than just an expensive hotel room. Show visitors that you are the ideal base camp for the full, local experience.
This means offering authentic knowledge that shows your hotel is the consummate local and not simply a business out to make money. After all, who do people consider "experts" when they're traveling? The locals.
Destination management companies, such as the San Diego Tourism Authority, are turning to local notables to curate travel content on their behalf in their campaign Guide to the Good Stuff. For instance, famed surfer Rob Machado shares his favorite places to catch a wave and awesome burritos, while celebrity chef Marcela Valladolid dishes on her favorite places to get delicious Mexican cuisine. Similarly, the famous Garden City Hotel on Long Island publishes "Staff Picks" each month to showcase their local knowledge and point guests in the right direction.
You can do the same with your own staff. Highlight a popular bartender and she picks for best happy hours in town. Or, showcase one of your spa's massage therapists and their favorite local spots to find solace and reflection.
3. They're Likeable
This is Sales 101. People buy from people they like. But many hotels are missing out on this dynamic and hoping to win over travelers solely based on their product, amenities, and dining.
Here's how to make online visitors genuinely like you and respond to you:
•   Speak their language.
Are your guests made up of families looking to make vacation memories? Then, don't use hip and trendy language. Write your copy as if you were a parent yourself. Marketing to millennials? Stop being so bland and boring. Acknowledge who your customers are, how they talk and work to be "one of them."
•   Share your story (or, even better, your employees' stories).

Guests like to have a local tie to the destination. So, if you have an interesting story to share, you better be sharing it. For instance, the Battery Wharf is more than just a stunning, luxury property in Boston's North End. It was an important site on many occasions leading up to and during the Revolutionary War.
•   Cast realistically.

Too often, hotels and their marketing crews cast undeniably and unrealistically stunning models to appear in their campaigns. Today's travelers are all about authenticity. They want to stay at a property that relates to them, and that reflects them.
One way to capture that feeling is to use models and actors that your guests can identify with, not the typical over-the-top beauties used in previous campaigns. So, before you shoot new photography or video, take a look around your hotel, make note of the type of guest that is lounging by the pool, laughing over dinner, exploring the town, and cast as close as you can to those types.
•   And finally… make them laugh!

Humor is magnetic. Use it. Enough said.
About Tambourine
Tambourine uses technology and creativity to increase revenue for hotels and destinations worldwide. The firm, now in its 33rd year, is located in New York City and Fort Lauderdale. Please visit: www.Tambourine.com